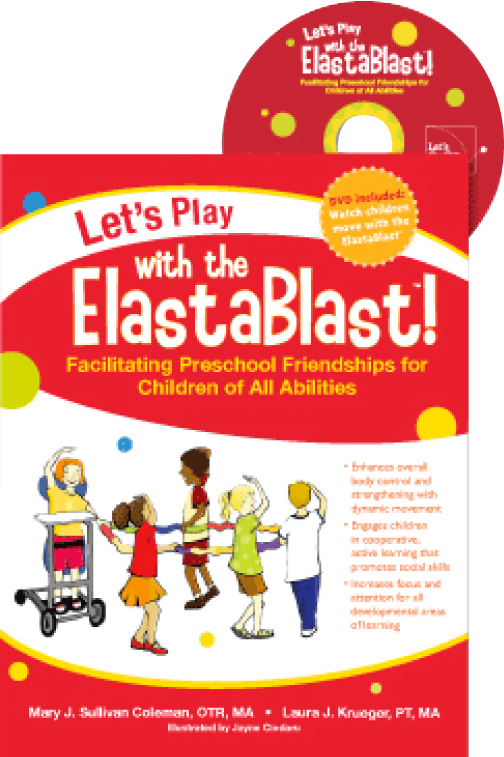 LETS' PLAY WITH THE
ELASTABLAST!
The ElastaBlast is Mary and Laura's number one toy choice for an inclusive activity that invites children to play cooperatively together with a wide variety of music and activities. The ElastaBlast, a Parent's Choice Gold Award Winner, is a circular, bungee-like stretch band. Their DVD and Handbook shows children of ALL abilities having fun around the ElastaBlast. They have developed a wide range of developmental activities that delight and engage children around the ElastaBlast. The DVD introduces children doing the basic actions and participating in a variety of songs and activities. The handbook lays out 30 activities with music that work on all areas of early childhood development.
Shop Elastablast Products
ELASTABLAST
ENGAGES ALL OF THE SENSES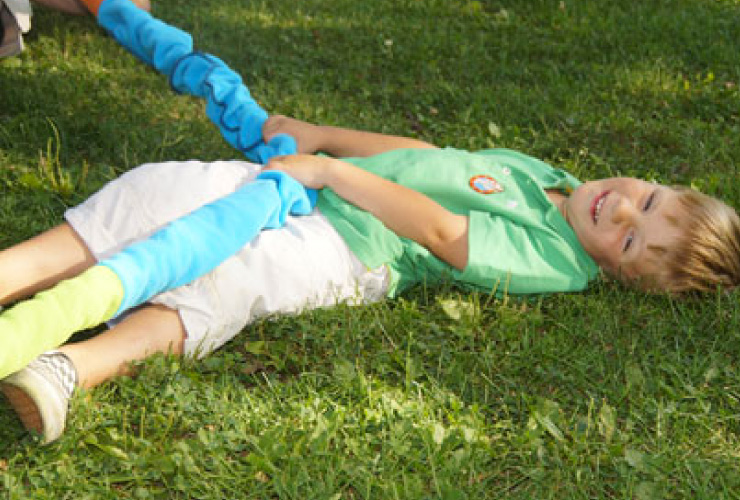 As children pull back, they receive important vestibular ( movement) input as they tip their heads and lay down while holding the band.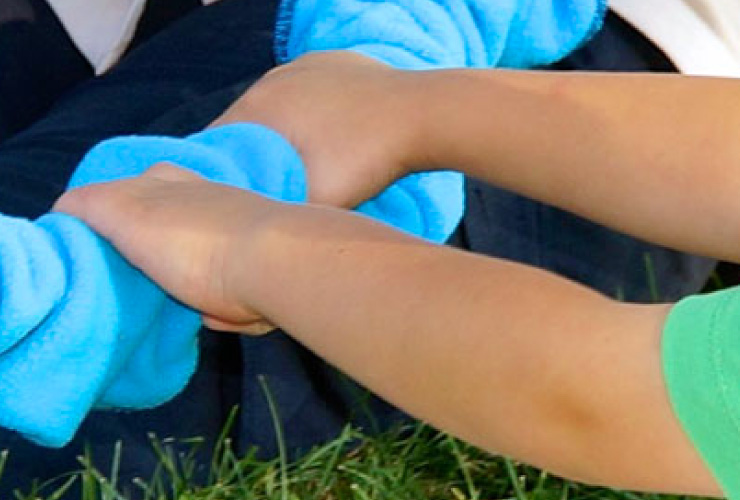 Young hands are drawn to touch and hold the colorful, soft fleece band. For a young child with autism, it is less threatening to hold the band than another child's hand and yet the band connects children together.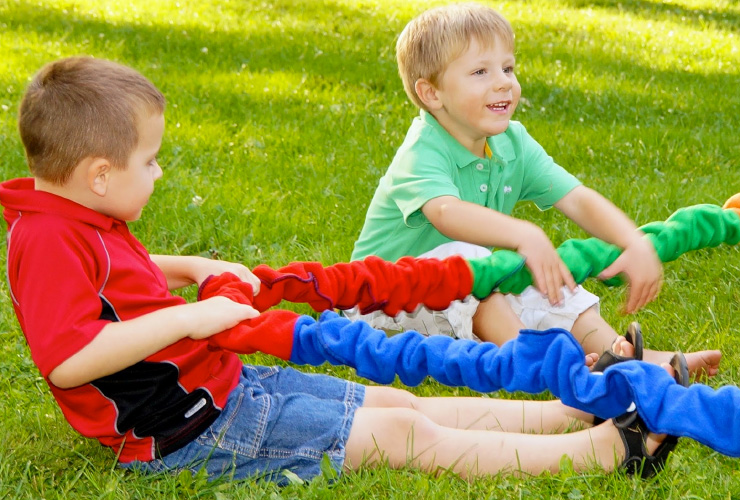 Children receive valuable information through their muscles and joints (proprioception) with the elastic, rebound qualities of the band and they learn so much about their bodies and how they move in space.